API Plan 65A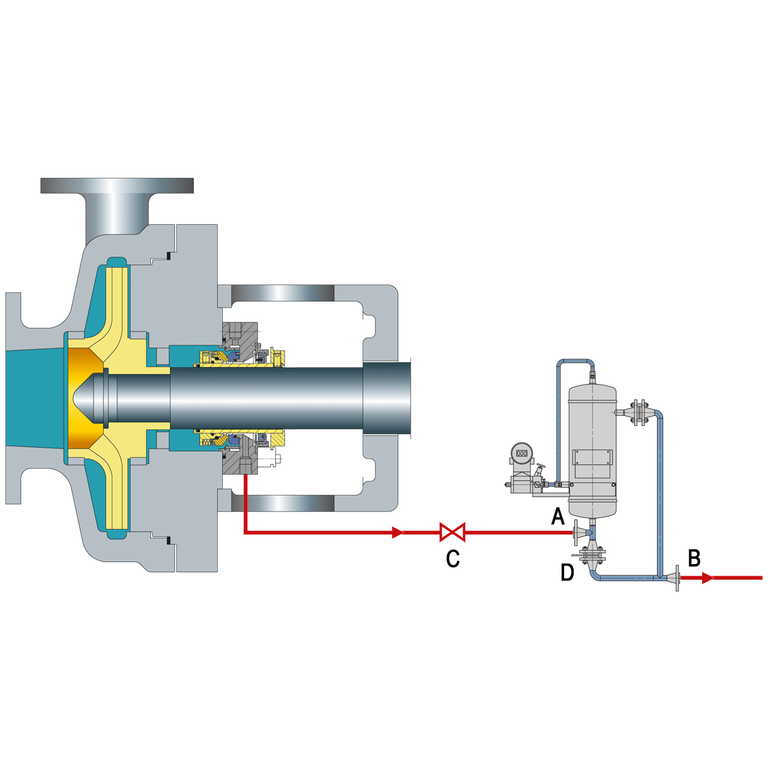 API Plan 65A
Atmospheric leakage collection and alarm system for condensing leakage. Failure of the seal will be detected by an excessive flow rate into the leakage collection system.
A From mechanical seal
B To liquid collection system
C Valve (locked open)
D Flow control orifice
---
Seal chamber details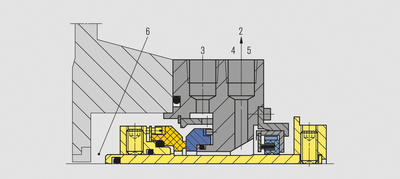 2 To liquid collection system
3 Flush (F)
4 Quench (Q)
5 Drain (D)
6 Seal chamber

Example seal: EagleBurgmann LL9UC single pusher mechanical seal.
---
P&ID according to API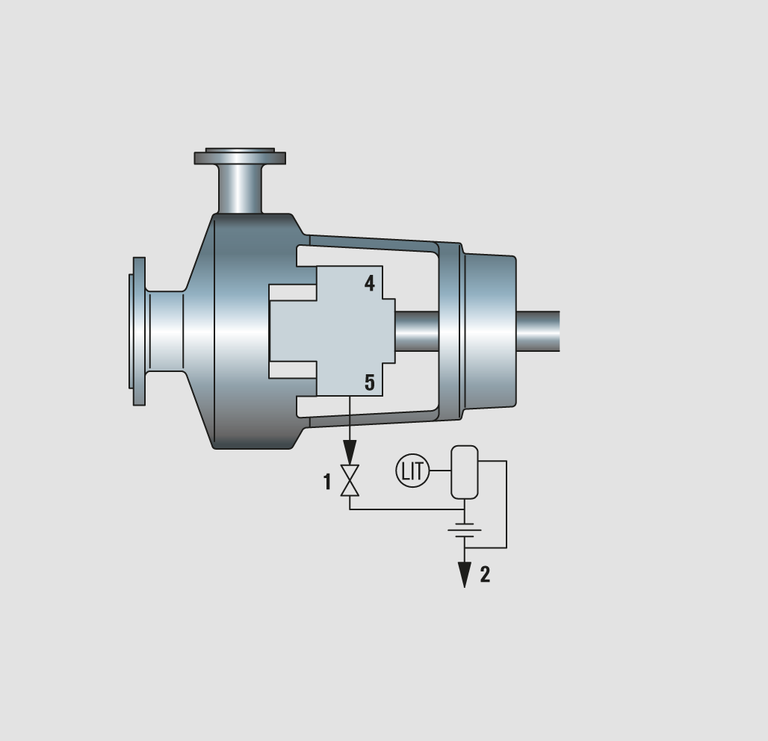 Key
1 Valve (locked open)
2 To liquid collection system
4 Quench (Q)
5 Drain (D)

LIT Level transmitter with local indicator
Features
Uses the Plan 61 drain connection.
Collects the leakage from a single seal in a leakage collection reservoir.
Is equipped with a level transmitter with a high level alarm.
This plan is applied with a floating or segmented bushing or a similar containment device.
Application
For single seals with expected condensing leakage.
Generally for horizontal pumps.
Remarks, checkpoints
A 5 mm (0.20") orifice in the vertical piping leg should be installed.
It must be ensured that the drain connection on the gland is at the bottom-most position (6 o'clock).
The valve below the gland (1) should always be kept open during pump operation.
Pump media characteristics
Condensing, medium temperature fluids.
Location, function
Atmospheric side
Leakage collection, detection and alarm
Configurations
1CW-FL, 1CW-FX

2CW-CW*, 3CW-FB*, 3CW-BB*, 3CW-FF*
* Remark: The configurations listed for each individual piping plan are to be understood as recommendations including possible utilizations which may also be applied.